Welcome to SeekingSitters
Austin - North
Local Contact: 806-589-0788
24 hour contact: 1(888)41 SITTER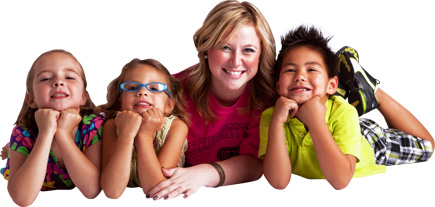 Client Testimonials
I just want to take a moment to compliment Jessi on a fantastic day of babysitting. She was very interactive with my son and took great care of him and not only that, she cleaned up all of his toys, emptied the dishwasher, put dishes in the dishwasher and pulled the trash cans back up to the house. None of this was expected but was a very pleasant surprise and nice to come home to. She's great!!!
C. Lopez,Austin
Sarah was great! Our daughter had a great time with her. We hope we can use her every time.
A. Phillips,Austin
Allyson is a talented, caring and fun childcare professional. She is skilled at time management and balancing her time and attention between children with various ages and needs. Allyson is creative, fun and nurturing and we always enjoy having her care for our children.
Joy Jackson,Round Rock, TX
Adeola was great with our two boys. She took good care of them and they both enjoyed her company very much. We would use her again without hesitation.
Shannon Brazil,Austin, TX
Lola did a great job! Tyler enjoyed his time with Lola....they had fun playing games. She was prompt, took great care of Tyler, and left our house tidy.
Elizabeth Lucas,Austin, TX
My daughter had a wondeful time with Shelby !! Shelby kept her busy the entire evening. I would welcome Shelby anytime !!! Thank you !!!!
Jenifer P.,Austin, TX
This was our first time using SeekingSitters, we were assigned Madison. My daughter LOVED her !!! She hasn't stopped begging me to have Madison come sit with her, again !! They had a blast hanging out, playing Kinects and girl talking !! They even went out for a late night snack !! Thanks a million, Madison !!!!!!!
Jenifer P.,Pflugerville, TX
Brandi is really great! She was on time, came with very little notice, and wasn't flustered that we were 10 minutes late getting home. The kids enjoyed her and she got right down on the floor and was playing with them when we left. She got them to bed actually EARLY which was awesome because they were getting over colds and had school the next day. We'll request her again!
Mari Barreda,Austin, TX
Brittany sat for us yesterday and we are extremely pleased with her service and conduct. My autistic daughter bonded with her right away and my son also liked her a lot. She is very sweet and caring. She is calm and collected, and got engaged with the children without any efforts. We hope to see her more. Thanks.
S. Jalal,Austin, TX
Ariell watched our son with autism, and they immediately clicked. I was most impressed by Ariell because I had to leave in a hurried state, spewing out quick directives to her. She was so calm and warm, leaving me to feel at ease having her in charge. Our son had a blast with her and he was very well cared for, even with his special needs. She really had a way with him, which is of great comfort to any parent!
Allison Needles,Cedar Park, TX
We saw right away that Misty had a great background knowledge with children. She was calm and easy with our son and he felt immediately comfortable with her. We could count on her to understand our sons special needs, and Misty took care of everything with ease. I would highly recommend Misty.
Allison Needles,Cedar Park, TX
The best way to describe Madison is "sunshine"!!! She is so full of energy and very sweet with our son with autism. She managed him so well and kept him active and happy. She was a joy to have in our home!
Allison Needles,Cedar Park, TX
Brandi has sat for our 2 small children many times and she has been wonderful! She has great energy with the kids and her experience shows. She is always on time, if not early, and she is very creative. She is an absolute asset to SeekingSitters and a very well rounded caregiver! Our 3 year old always asks when Brandi is coming to play again.
Rafael Diaz-G,Austin, TX
Courtney is a sweetheart. My two little ones have not stop talking about her. They can not wait for her to come back and play again. Thank you Seeking Sitters for supplying such wonderful and caring sitters.
April Bach,Austin, TX
Raquel did an awesome job with our kids, ages 2 and 1. She brought art supplies for the kids and they loved them. Our kids had fun with her and we highly recommend her the next time you need a sitter.
Tony Rose,Austin, TX
Peggy took care of our kiddos for 2 days, and we all loved her very friendly, outgoing nature. She was very excited to engage the children in games and making arts and crafts - coming up with lots of indoor activities due to the extreme heat isn't an easy task, but she did great. We all loved having her in our home and we recommend her and will definitely request her again in the future.
Russell, Michell,Austin, TX
Maddie was a wonderful sitter to our 8 and 11 year olds. The kids loved her and she was great about engaging them in activities - swimming, games, arts and crafts, etc. We would definitely recommend Maddie, as well as request her again in the future.
Russell, Michell,Austin, TX
We just finished our first week with Seeking Sitters and I can't even begin to tell you how happy we are with your servicewhat a GODSEND! The sitters were fabulous and extremely sweet. My daughter loves them! It's great to come home and know exactly what they did each day and what/when she ate. I love that they also come prepared with activities-you've really thought of it all! What a stress relief to know we are guaranteed to have a sitter each week. Our only regret is that we didn't find Seeking Sitters sooner
Alicia McMurray,Austin, TX
Our experience with Brandi has been very positive. She is very calm and collected, very creative working with the kids. My kids like her a lot and that says more than my words. Brandi, please keep up the good work!
Jalal, S.,Austin, TX
Natalee is great. Both of my children love her and talk about her all of the time. They can't wait until the next time she is going to be at our house. She made my husband and I very much at ease when we left the house.
Edington,Austin, TX
Laura did a wonderful job with our son. She kept him busy and happy. She kept track of many details about the sitting session which helped me with his feedings, naps, etc later after she left. We love her personality and felt like she is a good fit for our family.
Nicole Stuard,Austin, TX
Meghan was great. Will definitely request her again in the future. Thanks, Quinn
Quinn Donovan,Round Rock, TX
Couldn't have asked for a better experience! Kelly was wonderful. She was early, professional, and the kids loved her. I will be requesting her again.
Ashley Mercer,Austin, TX
We will be requesting Querube again in the future! She was great! It can't is not easy to keep 3 Ten year olds for as many hours as she did and the kids ask "when is she coming back?". We thought she was absolutely wonderful as a sitter! ...
Greg Dunn,Austin, TX
We were so pleased to have Kelly babysit for us for two nights in a row! She showed up early, had tons of toys in her bag to play with, and our daughter & her friends had a blast with her! She let us know what they did by using her Fun Time Sheet, and she also picked up the kitchen & toys so we didn't come to a mess! Thank you Kelly for being a great sitter! We can't wait for next time!
Adrienne Wagner,Austin, TX
Brandi was an excellent babysitter to our 2 children. She was prompt, friendly and enthusiastic. She helped our son study for a science test and spent quality time playing games with our younger daughter. It made our (very rare) date night even more relaxing and fun knowing she was there with our kiddos. We definitely recommend her, and will also request her again in the future.
Michelle Russell,Austin, TX
Nikki was wonderful! She was prompt, extremely friendly, easy going, and was a natural fit for us. Our 2 children adored her and said she was a lot of fun and they were also very comfortable with her. The three of them played board games and had a relaxing Friday evening while my husband and I were out. We will definitely request Nikki again in the future, and recommend her to others as well. Thanks again Nikki!
Michelle Lesback,Austin, TX
A BIG Thank you to Catt for taking such wonderful care of our children. They had a fantastic time playing games and creating adorable crafts today. It was wonderful to spend time away from home knowing someone dependable was watching our children. She went above and beyond...thank you :) :)
April Bach,Austin, TX
We recently started using Seeking Sitters and couldn't be happier. Allison is such a sweetheart. My children adored her. She played oodles of board games with my 5 year old twins, read books to them and introduced them to silly puddy. They can't wait to have Allison over again.
April Bach,Austin, TX
I wish I could recommend this babysitting service to everyone in Greater Austin with children! Seeking Sitters does thorough background checks on all of their babysitters, and the prices are more than reasonableparticularly to their "VIP's" (Very Important Parents). Parents who are in their VIP program receive discounts on local partner businesses and services, which is a bonus! The best part of all is that the kids love their hand-selected sitters, and they're the toughest critics. I highly recommend checking out http://seekingsitters.comyou'll never want another babysitter again!
Erin B.,Austin, TX
Angela immediately conneted with my 21-month old upon first meeting her, and asked all the right questions. We were very happy with her and will plan to use her again! -Cathy
Catherine G.,Austin, TX
We used Kristin for the first time today and our two children who have never been left with anyone but family loved her. Our 3 year old son can't stop talking about her and wants her to come back soon. She made my husband and I feel at ease as soon as we met her. She jumped right in and started interacting with our children as soon as she was in the house. This was a great experience for us and we definitely will use seeking sitters and Kristin in the future.
Edington,Austin, TX
My kids and i loved having nicole sit for us. she was fun, flexible and great w/ my two very high-energy kids.
Dee Shields,Austin, TX
My kids really loved Jilian. She arrived on time, happy and ready to go. My family instantly took to her. They "reported" that she was fun and they'd love to have her back. She sat for us for 8 hours and I didn't once worry about the kids (although I did check in). I highly recommend Jilian to other parents.
Susan Tirch,Cedar Park, TX
I am just wanting to let you know that Querube did an absolutely fabulous job with my boy. Jonas took to her straight away and said that he had lots of fun. When I need a sitter again, we would love for Querube to come over and watch Jonas. Thank you for your help and have a great day!
Melinda Romo,Georgetown, TX
My son (4 yrs) loved Shaina, and we felt very confident leaving him in her care. Our son does not always immediately warm to a sitter, but she was very ready to play with him and listen to him. They created several crafts, read books and he was in bed sleeping soundly when came home. It was obvious that Shaina really connected with him, and we were happy to have her.
K. Hodges,Austin, Texas
She was a great sitter! Our son Kyan was immediately comfortable with her presence and they took to playing with his toys and games as soon as I walked out the door. Received a phone call – with an apology for bothering me – asking an important question that I forgot to cover. When I came home from the evening my son quickly asked when they could do it again! My wife and my own fears we felt from the initial usage of the service and having someone unfamiliar watch my son were a thing of the past. Angela will definitely become a "regular" to care-taking our son in the future!
W. Blacklock,Austin, Texas
I'm still amazed that I called the SeekingSitters office at 6 pm on a Sunday, spoke with a LIVE person, signed up and had a sitter at 8:30 am the next morning in Austin. Knowing that I could travel half way across the US and find a safe, reliable service like SeekingSitters is awesome! Thank you, thank you!!!
Charles M.,New Rochelle, NY
Super Sitters! Consistent with rules and VERY popular with little ones! My boys have loved each one! They have been very frugal and respectful of our home, doing litle things like saving leftover milk in sippy cups in the fridge.
Bernard W.,Austin, Tx.
SeekingSitters has been a fantastic addition to our family. The sitters bring awesome activities and they even clean up before they leave! Thanks SeekingSitters!
Oliver Family,Austin, Tx